Valentines is right around the corner, and we're feeling loved up!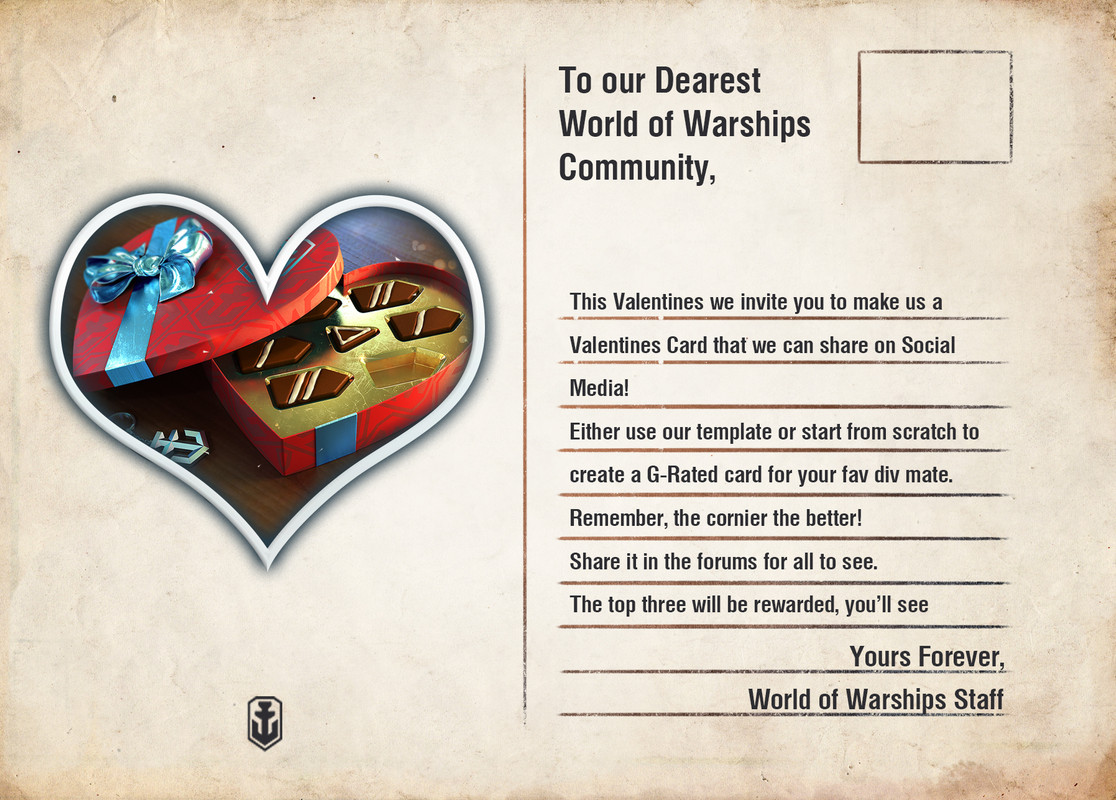 Check out the link below to collect the template for you to use, or simply start from scratch.
@Radar_X
@iKami
and
@Femennenly
will each pick their favorite.
These top three community creations will receive a T6 of their choice as a Valentine from the WoWS Staff.
All valid entries may also receive a small token of our appreciation.
Entries close 2/13/2019 at 12pm CST
Low/No Effort or Failure to keep your card G-rated will invalidate your entry
Download the Template Here
​
Continue reading...